Air Handling Unit Cleaning
As Air Handler Units Age…
As air handler units age, they become less efficient and can diminish Indoor Air Quality.
Capital improvements can help the air handler operate at optimum efficiency, but basic operations and maintenance are often overlooked.
One of the most neglected HVAC maintenance tasks is removing dirt build-up and corrosion from blower blades, drive assemblies, filter housings and compartments. Simple cleaning can improve air movement efficiency by as much as 50 percent.
Cleaning of the fan, fan compartment, coil and coil compartment, mixing boxes, louvers, heat wheels, filter racks, outside air intakes and discharge areas can stop air borne particulate from circulating around a buildings duct system.
Dirty air handlers and coil compartments can be the ideal breeding ground for bacteria, viruses, mold and fungus. In hospital systems, this may not be a performance issue as much as a hygiene/infection control issue.
This is just one of many reasons why the best choice is to call a NADCA-certified cleaning company. GC Industrial has been cleaning and sanitizing air handlers since 1990, we have proprietary methods and proven procedures to deliver safe and effective cleaning on your schedule—anytime.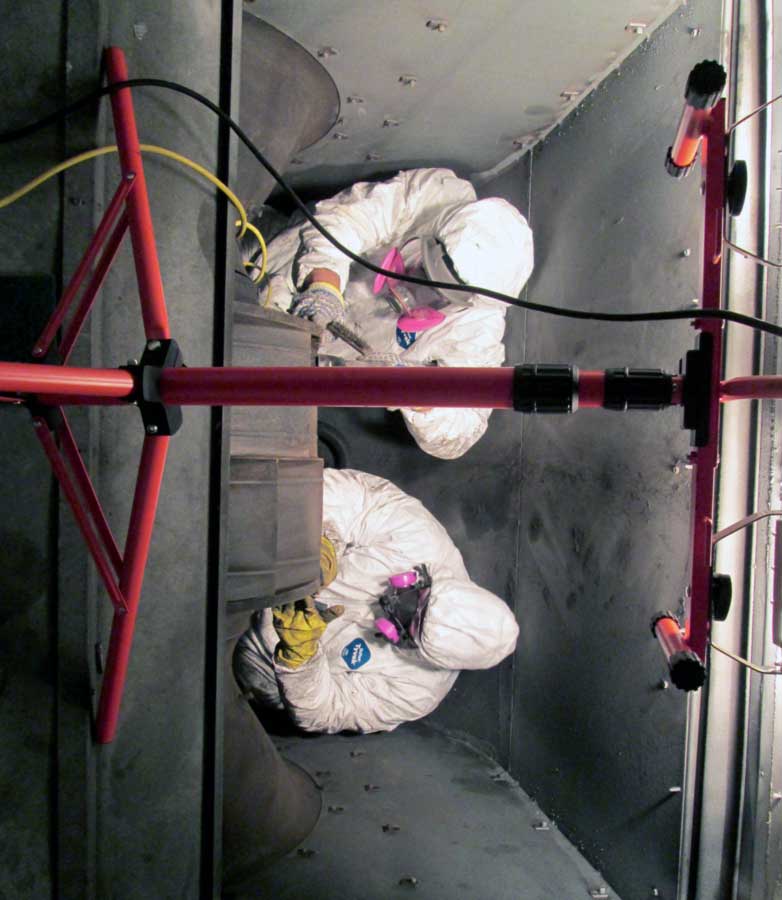 Have An Emergency?
We are ready around the clock to respond to your emergency needs.
For Immediate Service or for a
FREE No Obligation Estimate
24-Hour Emergency Services
Emergencies include:
Fire & Smoke Odor Removal
Water Removal/Drying
Mold/Fungus/Bacteria Remediation
Vandalism/Graffiti Removal